What Do People Say About Us?
Always a pleasure to work with from initial ideas through to completion of works.
Very happy with the service and flexibility, considering the work was done during lockdown. Regular communication on progress too.
Thank you for your work. Appreciate it all and was very happy in how professional and quick your guys do the work done way before the dead line and we thank you very much.
We are very happy with out breakout/meeting room.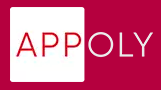 Excellent workmanship, above and beyond.
Wayne Killian
Senior Programmes Manager
"Since moving into our new offices, we have had a full refurbishment with partition walling, A/C, Multimedia, carpets and redecoration using our new corporate colours. The Pure office team service provided was first class throughout, they helped develop the plans, come up with innovative solutions to support our needs, and the installation team were all great at realising our expectations. The office regularly gets very positive feedback from visitors and now feels like a true "Head Office" environment which we are very proud of. The Pure Office team have a strong knowledge of all the latest solutions available, are very helpful in guiding you in the best way to fulfill your ideas / needs and are very competitive in their pricing"
Pure Office Solutions have made moving into our new office a pleasure. They take pride in their work and deliver a high quality of service and finish. Attention to detail is always there. Our new offices are a joy to be in and the new kitchen and bathrooms are amazing! Everyone in the company is very pleased!
"Pure Office Solutions have really made a difference to our working environment, from the moment I met with Tony he really understood what we were trying to achieve within the space. We are extremely happy and love our new working offices.
Pure Office Solutions offered a fantastic service from start to finish, a project plan was provided and worked too daily & the guys on site were a pleasure to work with. Nothing was too much trouble and they got the job done – which was the main thing! I would highly recommend using Pure Office Solutions on projects & should the need arise again Lemonzest will certainly be getting them back on board! Thanks for all your hard work"
Alexandra Cuciureanu
Purchasing Executive
"Acton Finishing Ltd recently procured office furniture from Pure Office Solutions. They have provided an excellent before and after sales service for the furniture supplied. They also assisted with the installation. The project was led by Cameron McKenzie which was exceptional."
Karen Bishop
Auction Administrator
"Prompt, helpful and courteous service. It was very helpful to have a plan drawn up to show how the office would work with the furniture chosen. Having the desks built and fitted was a huge bonus"
Alan Arthur
Managing Director
"Pure Office Solutions guided us through the design and specification for our new design office furniture. Cameron and his team have delivered an excellent high quality solution. The form, fit, and function of the workstations has been a solid investment."
Tracey Moore
Purchasing Administrator
"Excellent service, always willing to assist, and go that extra mile, accurate quotes, friendly service & Quality products"
"We purchased a large boardroom table from Pure Office, we originally cancelled our first order and then asked them to re-open it, we had so many questions and queries and nothing was too much trouble at all, they were so accommodating and helpful even with the silliest of questions. The table arrived early and was of excellent quality. Thank you ever so much and we shall be ordering from you again."
We received the table. Thank you for organising it. The quality is excellent and the assembly / installation went smoothly.
Pure office solutions have been furniture providers for Bristol airport for the last 4 years.
The service provided has been of a high standard with very competitive edge. The advice on furniture selection / fabric selection has been very good to ensure best value and application appropriateness is considered early in the process.
Pure provided a perfectly balanced solution for our our office, allowing us just the right amount of control over the project and support in the areas where we needed help.
This involved sourcing furniture, making repairs, partitioning, decorating and electrics, they use all their own team for these jobs and the quality of workmanship was consistently good across all jobs. If we changed our minds on the day or needed to try something out, they were always highly professional and made sure we got the desired result.
Vanessa and Tony were onsite regularly, making sure things went to plan and getting stuck in themselves to ensure that we met our tight deadlines. We'd thoroughly recommend them to all local businesses in the Warwickshire area.