We have a fantastic selection of office storage products, including bookcases, filing cabinets, cupboards and credenza units to keep your office tidy and organised. All of our storage is available in the same finishes as our desks and conference tables giving your office a cohesive look.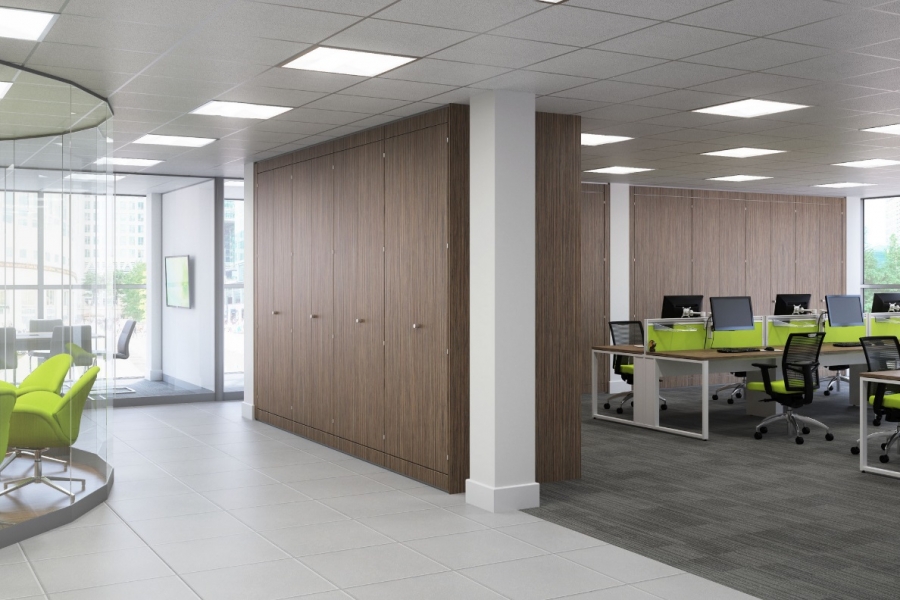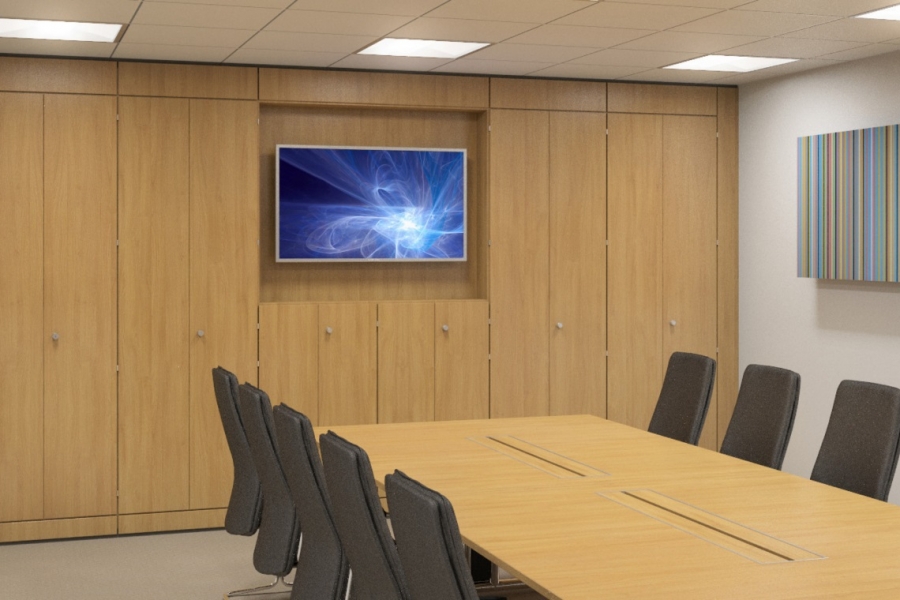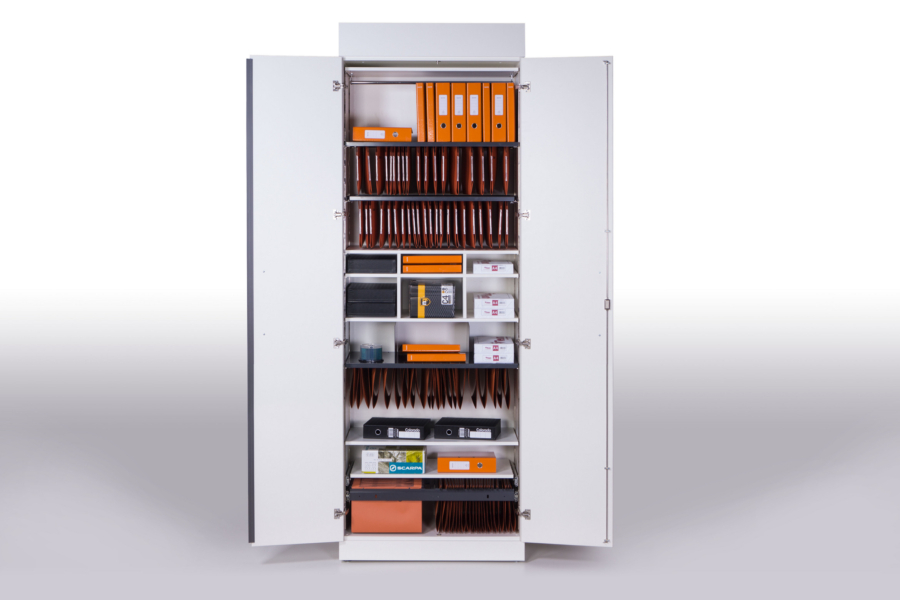 HiStore is a floor-to-ceiling office storage system available in veneer, high gloss lacquer or MFC.
It is based around a range of standard components customised to fit exactly into whatever space is available. HiStore wall storage enables the utilisation of the full office height for storage, against a wall or freestanding.
The comprehensive choice of internal fittings includes timber and steel shelves, partitioned shelves, lateral filing frames, roll-out filing frames and roll-out reference shelves.
Supplied flat-packed for convenient delivery, HiStore Lite is easily assembled without the need for specialist carpentry skills or equipment.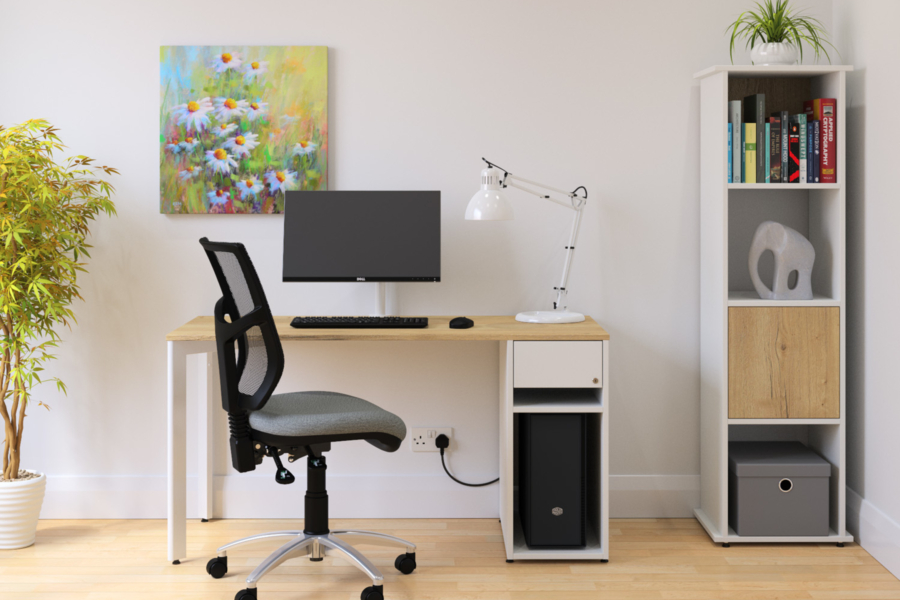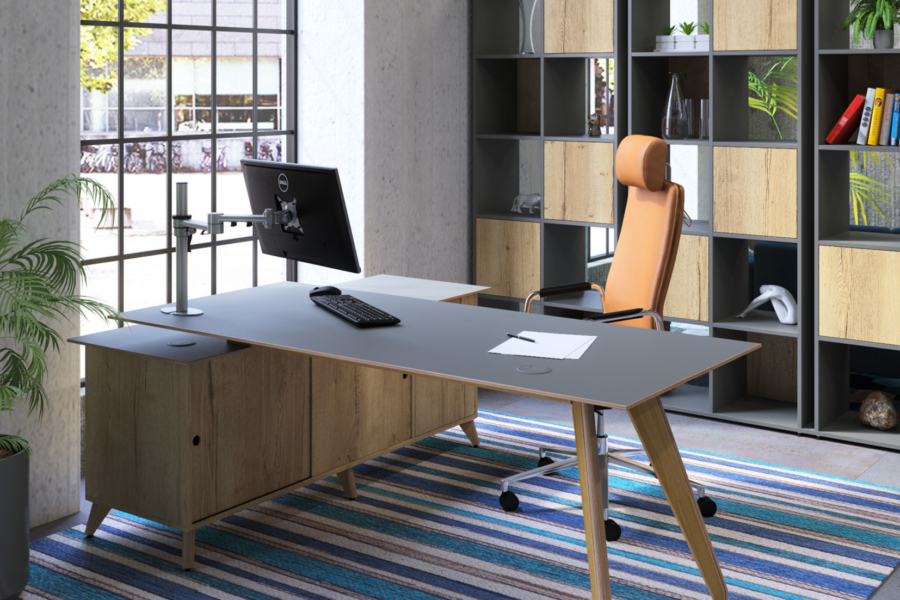 HiBox defines spaces but maintains visual connections. Provides a degree of privacy but doesn't isolate.
The choice of heights and widths allows great flexibility of layout. each module features a combination of cubes comprising open shelves, shelves with backs and cubes with flush front, push-release doors.
You can specify matching or contrasting finishes for the carcasses, and the doors and backs - from an extensive palette encompassing wood grain, solid colour and soft touch MFC's and real wood veneers.
We have an extensive range of filing cabinets from MFC or Veneer finishes to hard wearing steel options.
The range includes five, four, three, and two drawer options for foolscap or A4 filing.
All with anti-tilt technology.
We also offer a range of steel or wooden integral pedestals which can be incorporated into all our desk ranges. The case is engineered from one piece of steel wrap with no visible seams or joins for exceptional strength. There are optional accessories including pen trays, letter trays, drawer dividers, & counterbalances. Stand-alone options are also available in standard or wave design with a standard or narrow footprint and as mobile or fixed units. We also offer a range of pedestal towers integrating all the major desk storage elements for individual adaptation. They are available in different heights & configurations with mobile options.
We offer a full range of steel cupboard options including our popular stationery cupboards designed for maximum storage capacity. Cupboards have two door or tambour opening options with a range of internal fittings including dual purpose shelves, and a three point security locking mechanism. There are also open front cupboards.
Our steel tambour units have an extensive range of internals as well as numerous height, width, and closure options. They can be used in combination and have a wide range of available colours.
There are four main locker options including a standard design available in two depth options with one, two, four, or six door compartments. The MySpace range enables personal storage to be incorporated into general office storage with individual units including optional postal slots & extra shelves. There is also a range of drawer lockers with individually locking compartments and our MonoBloc range provide a functional and stylish solution with full height, half, a third, or a quarter height doors.
Office Furniture & Seating
Air Conditioning & Heating
Internal Partition Systems