Acoustic & Privacy Furniture
At Pure Office Solutions, we specialise in high quality, aesthetically designed and innovative acoustic noise control solutions to help overcome a range of noise-related challenges in your workplace.
Good acoustics are essential to productivity and creativity in the workplace. Achieving a good sound environment is essential to suit the variety of activities that take place in your working environment.
The evolution of the open-plan office, flexible working, new technology, and teamwork are just a few driving forces behind changes to office space design. These have led to the requirement for a wide variety of work zones, increasing demands on acoustic performance.
Acoustic office furniture adds additional sound-absorbing surfaces to the workspace. They can be placed almost anywhere within the office environment and have multiple uses to aid the workforce. They create divides and quieter spaces for work or meetings. High backed soft seating enhances acoustic privacy and reduces the need for building partition walls. Acoustic armchairs and privacy seating can be positioned individually for private work or phone calls or positioned/linked together to create larger team meeting areas. Many sofa ranges include linking walls which create booths.
Types of Privacy and Acoustic Furniture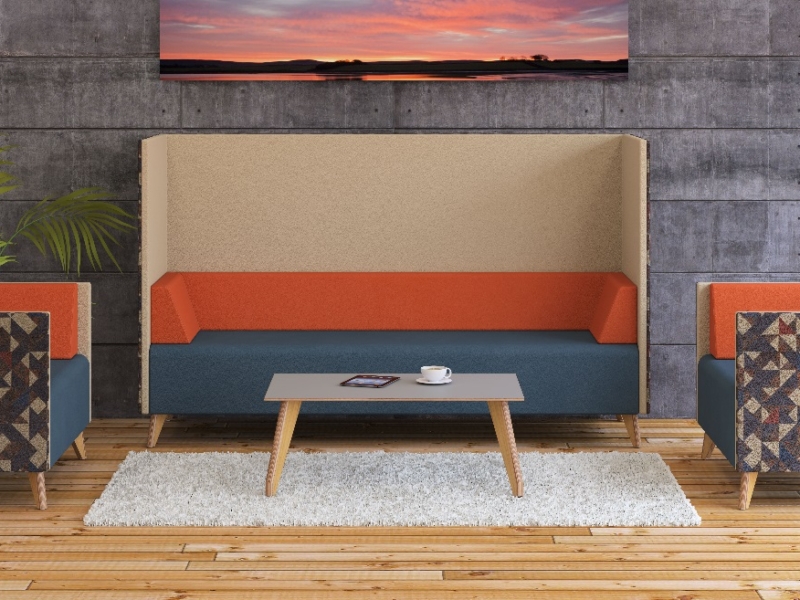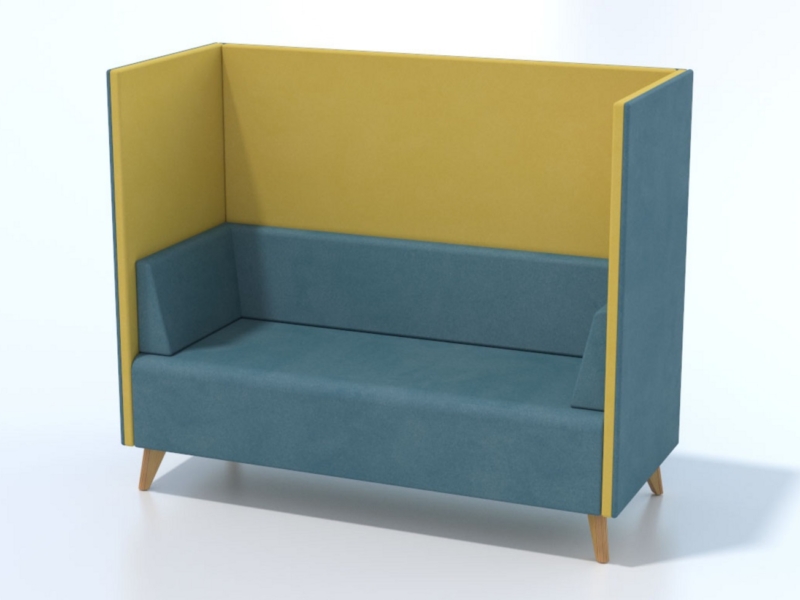 High-back individual chairs are available in one, two or three-seater options.
When placed facing each other the high backs create a semi-enclosed space that shelters users from general office noise, minimises distraction and offers privacy for individual concentration or casual meetings.
The sofas are freestanding and can be rearranged into new layouts and configurations as and when required.
We can even provide working booths with adjustable tables and hooded booths for extra privacy.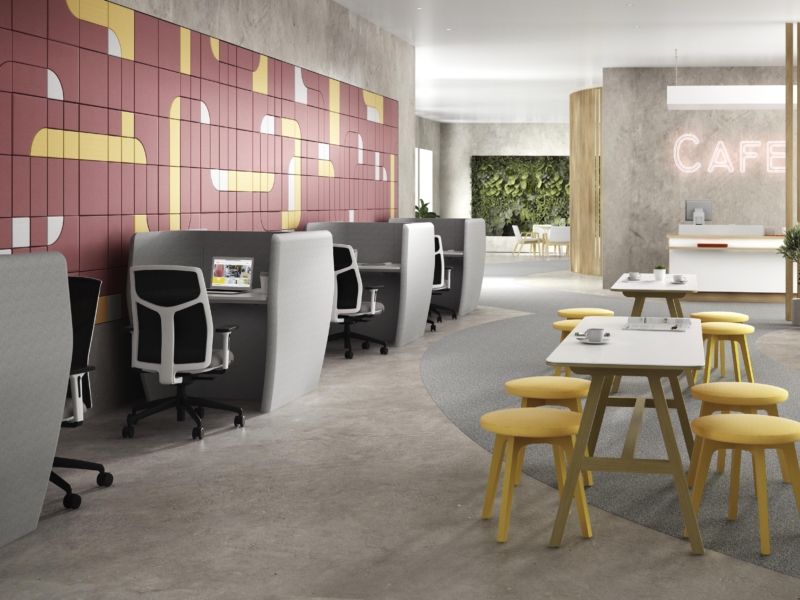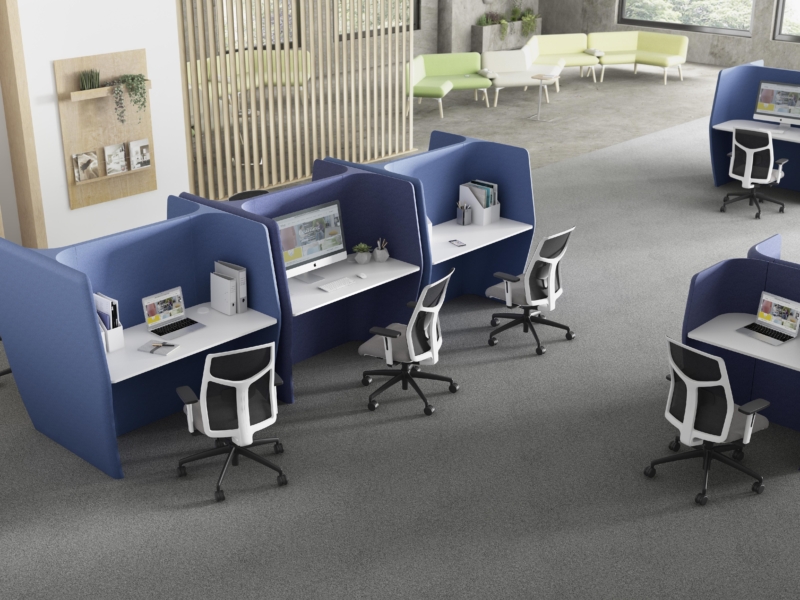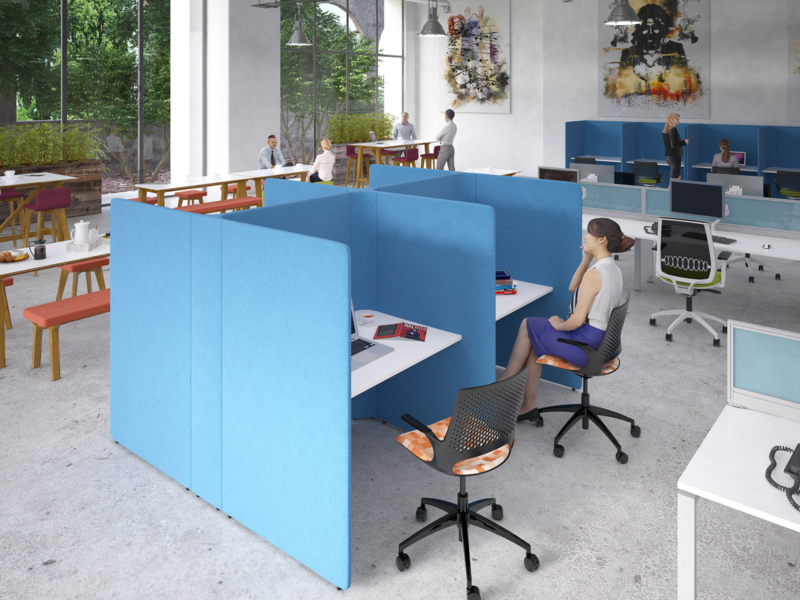 The work booth is designed to give workers a self-contained workspace for individual focused work.
The screen-based construction means they have a smaller footprint allowing you to make the most of your office space while ensuring the user comfort and well-being.
Work booths can be supplied with height adjustable desks.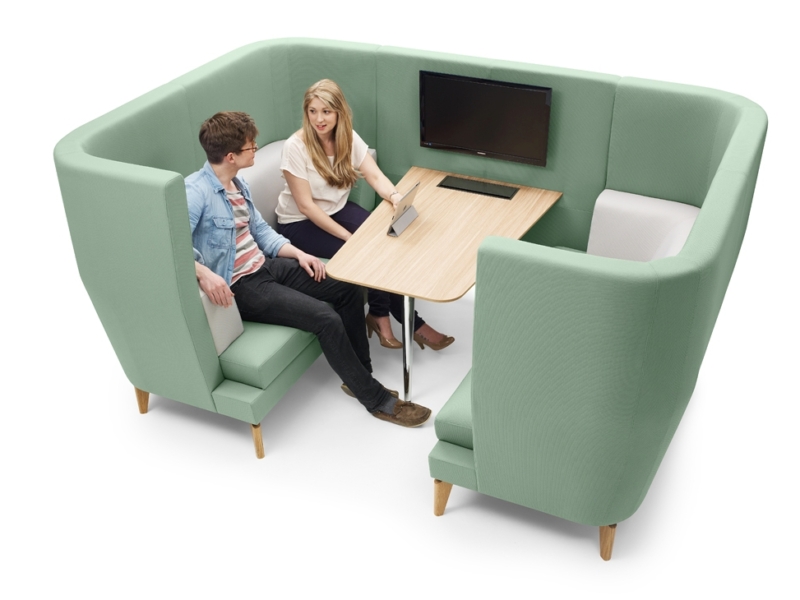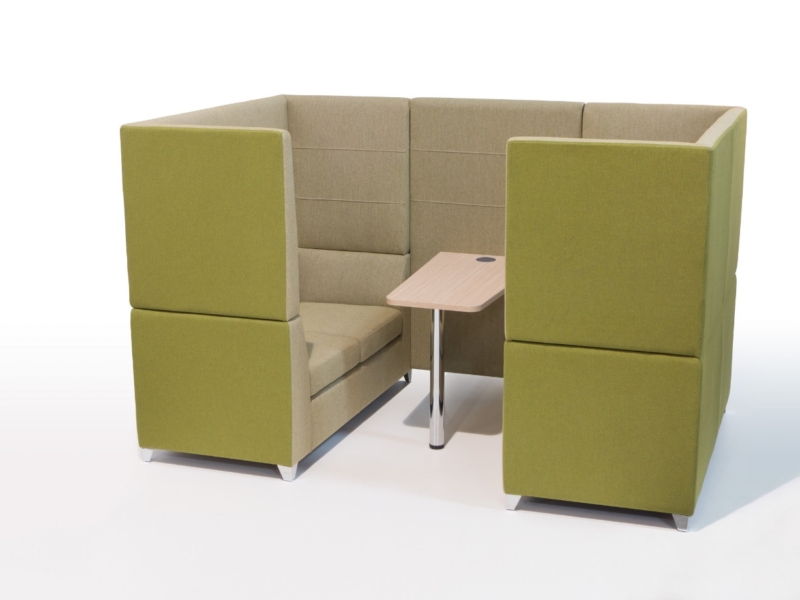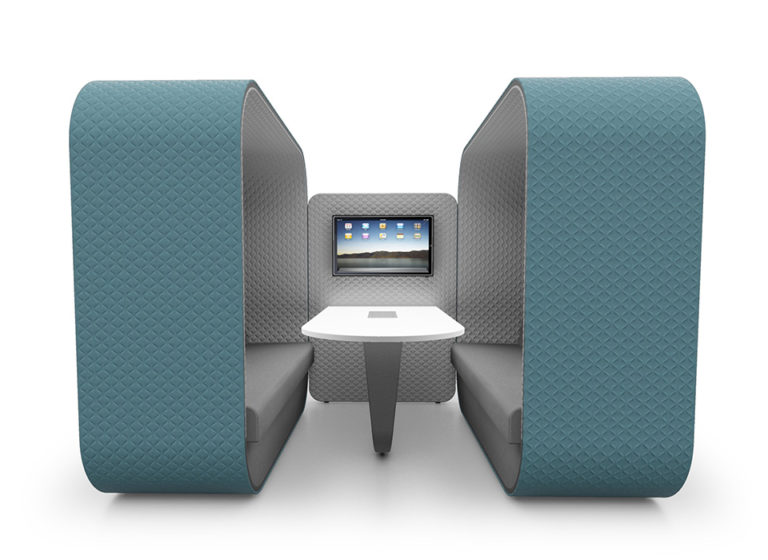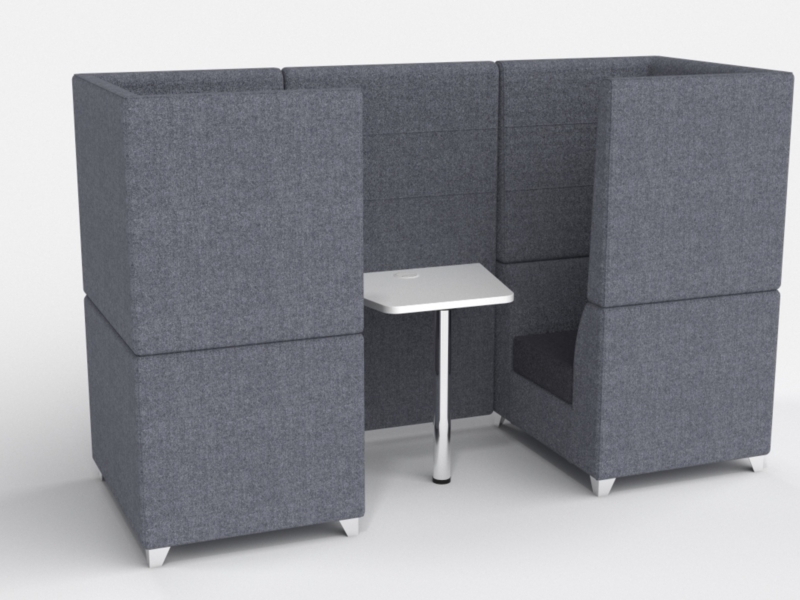 Available to seat 2, 4, 6 or 8 people.
Elegant and slimline, meeting pods offer a flexible solution for all meeting and breakout spaces. Perfect for open plan offices needing a semi enclosed meeting area without the need to install partition walls.
They can support display screens and meeting tables enabling integration with contemporary collaborative technologies.
Do you need more privacy? why not add a hood to cut down on even more noise.
Office Furniture & Seating
Air Conditioning & Heating
Internal Partition Systems