At Pure Office Solutions we specialise in high quality, aesthetically designed and innovative acoustic noise control solutions to help overcome a range of noise related challenges in your workplace.
Good acoustics are essential to productivity and creativity in the workplace. Achieving a good sound environment is essential to suit the variety of activities which take place in your working environment.
The evolution of the open plan office, flexible working, new technology, and team working are just a few driving forces behind changes to office space design. These have led to the requirement for a wide variety of work zones all of which increase demands on acoustic performance.
Acoustic office furniture adds additional sound absorbing surfaces to the workspace. They can be placed almost anywhere within the office environment and have multiple uses to aid the workforce. They create divides and quieter spaces for work or meetings. High backed soft seating enhances acoustic privacy and reduces the need for building partition walls. Acoustic armchairs and privacy seating can be positioned individually for private work or phone calls or positioned/linked together to create larger team meeting areas. Many sofa ranges include linking walls which create booths.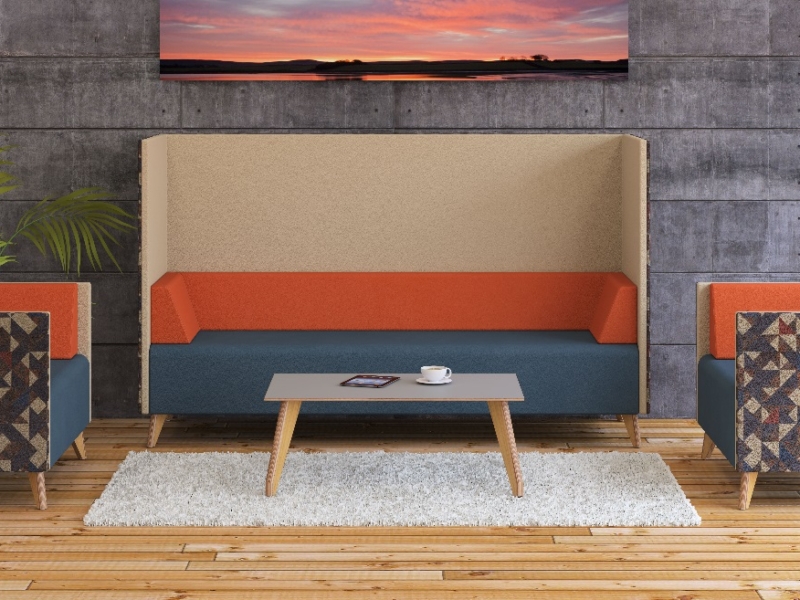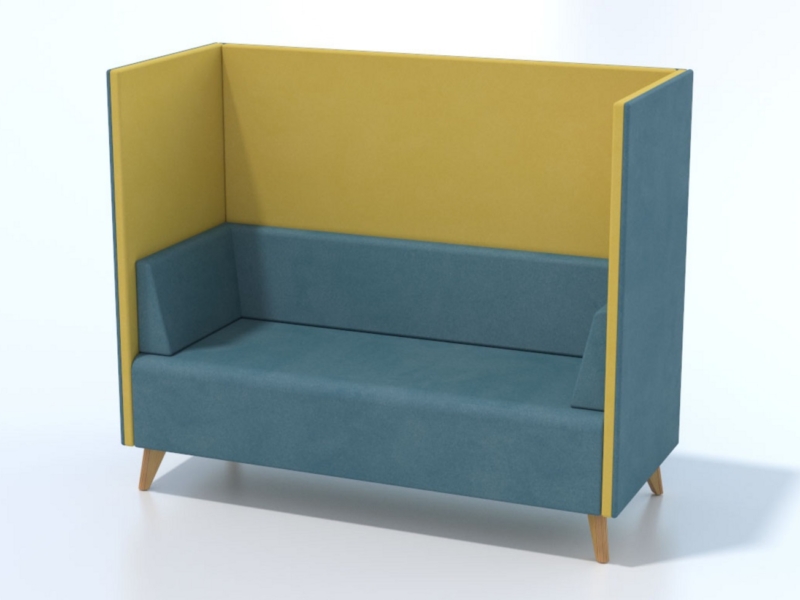 High-back individual chairs are available in one, two or three-seater options.
When placed facing each other the high backs create a semi-enclosed space that shelters users from general office noise, minimises distraction and offers privacy for individual concentration or casual meetings.
The sofas are freestanding and can be rearranged into new layouts and configurations as and when required.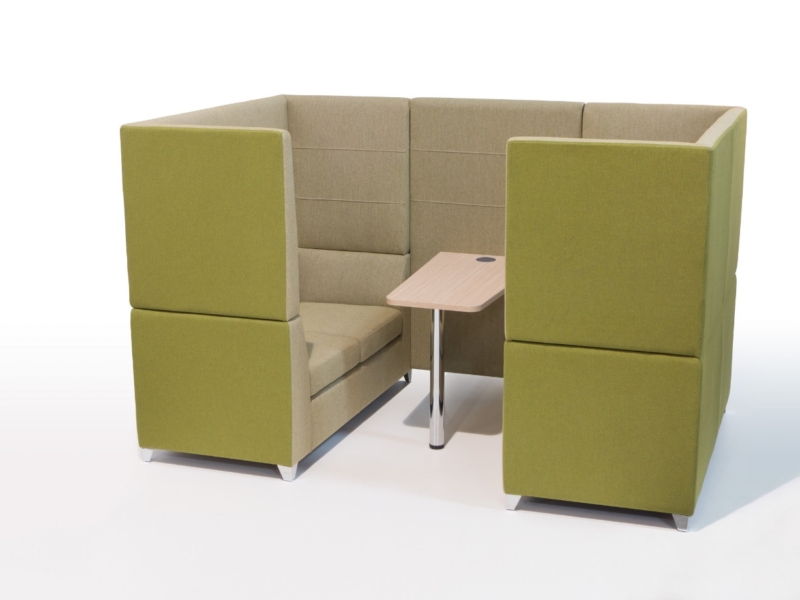 Elegant and slimline, meeting pods offer a flexible solution for all meeting and breakout spaces.
The link panel can support a display screen and cable ports may be specified in both the link and table top, enabling integration with contemporary collaborative technologies.
Meeting pods can be supplied with a meeting table with access ports.
Office Furniture & Seating
Air Conditioning & Heating
Internal Partition Systems