Office Design Specialists West Midlands
Pure Office Solutions Ltd are the office design specialists in West Midlands. We provide installation services based on your exact requirements, offering design solutions to businesses of all sizes and industries.
Regardless of budget, our team of experts will guide you to the best package for your needs. Future proof your office with our interior design services.
Leave it to the professionals
At Pure Office Solutions, our prime focus is always on our clients. Our team of experienced designers can transform a cluttered, cramped office into a well-organised workplace. From repainting to building suspended ceilings and air conditioning, we will make full use of your available space. We will also consider your growth plans, the future needs of your business and IT infrastructure.
The Health and Safety of your staff are also considered with our ergonomic office design. With our office design services, you can ensure that your business has space to grow and meet your employee's needs. Whether that includes more breakout areas, a kitchenette, or a smarter office design.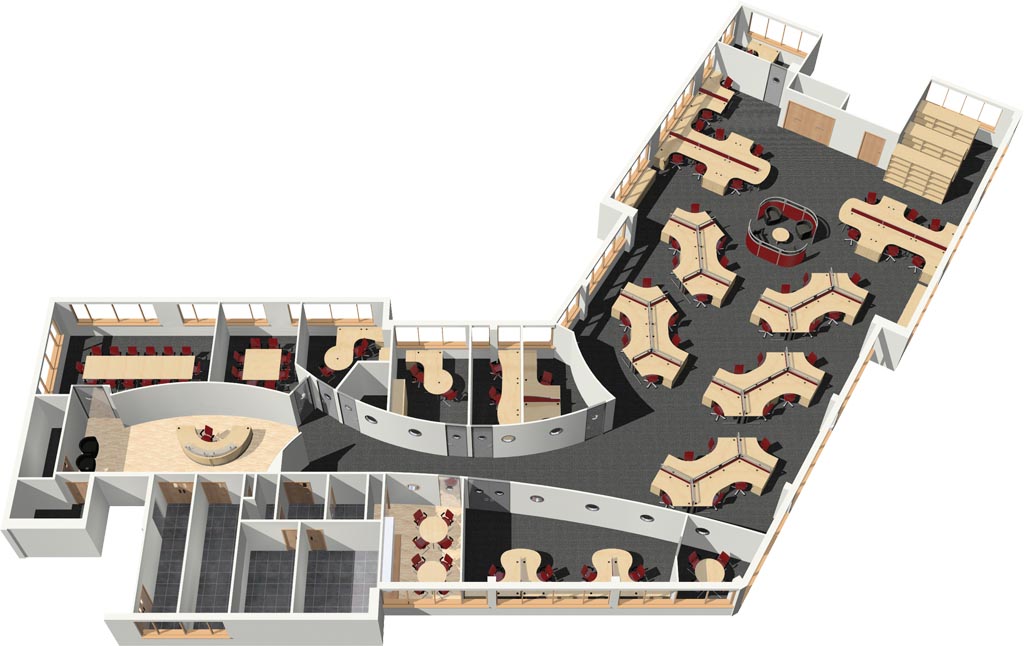 Planning and design in action
Our experienced design team is fully qualified to prepare space plan layouts to help you decide the most efficient design for your workspace. Once we have taken accurate measurements we'll take the initial concept and turn it into 2D and 3D visuals using our CAD drawings.
One point of contact
You will be appointed a dedicated design manager as your point of contact who can assist you through the following:
The initial design and space planning stage
Supply high-quality 2D and 3D CAD design renders as applicable.
Guide you through your furniture/interior options.
Produce colour and fabric schemes to your corporate or interior image.
Arrange a site visit to view what your expectations and requirements are.
Arrange a visit to our showroom to view the furniture and see the manufacturing process.
Offer additional services to provide you with complete office interior solutions.