Here at Pure Office Solutions Ltd, we offer a range of ergonomic furniture to ensure that your employees are comfortable and looking after their health at work. Ergonomic furniture is designed to keep your employees moving, improve their circulation, reduce muscle fatigue and maintain spinal health. For a piece of furniture to be considered ergonomic, it must be designed to complement the body's natural shape. Research shows that ergonomic furniture boosts productivity and reduces employee absence hence why ergonomic office design is more than just changing your office layout, it's an investment in the company.
Our ergonomic range includes:
·         Ergonomic accessories such as stream arms and task lights
If you are looking for a new office fit-out, investing in ergonomic furniture will prove an investment in the future. Our designers will come in and assess your business needs working together with you, side by side, to create an office space both comfortable and aesthetically pleasing.
As the most used piece of office ergonomic furniture, the office chair is vital to the productivity and wellbeing of your employees. With the computer being central to most worker's day to day business, eight hours of each person's day is spent sitting down. Although sitting tends to be seen as relaxation, being in one position all day can lead to health problems, thus the creation of the ergonomic chair.
Persistent computer use has been linked to several types of injuries in arms, forearms, wrists, hands, and fingers as well as the neck, lower back and legs:
Upper Extremity Repetitive Stress Injuries
Cumulative Trauma Disorders
Work-Related Musculoskeletal Disorders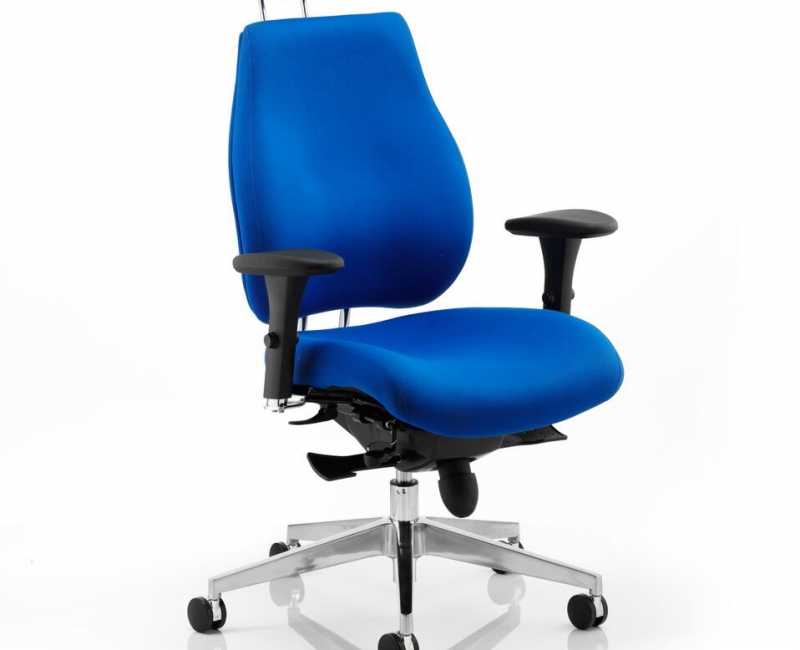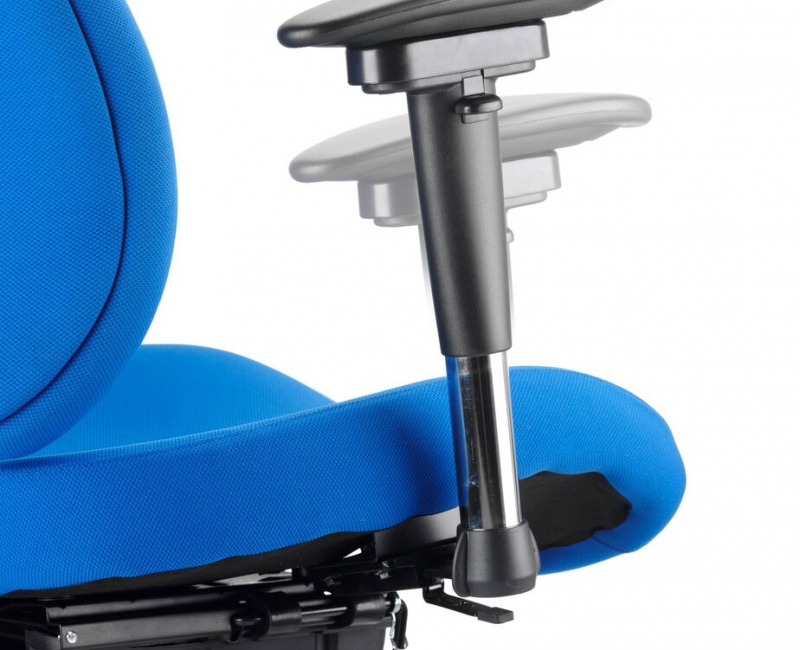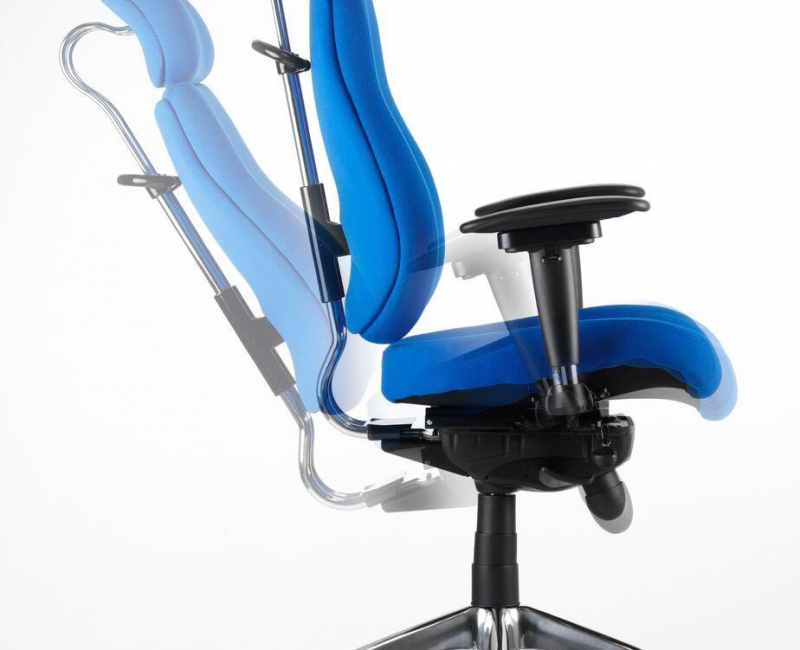 Ergonomic seating offers maximum support and helps combat injuries sustained due to poor posture. The structure of ergonomic chairs has been shown to improve productivity as workers feel able to stay at their desks longer without having to move or stretch.
When Pure Office Solutions provide an ergonomic office design, we offer pivot seating which encourages the user to flex their ankles when tilting back. The pivot seating activates the 'secondary heart' in the feet and lower legs. The second heart aids blood circulation and helps prevent blood pooling in the lower limbs while seated.
Some other mandatory features of our ergonomic seating include:
Height Adjustable
Seat Height Adjustable
Adjustable Backrest and Lumbar Support
Optional Head or Footrests
Adjustable Seat depth
Five-point base as standard for optimal Stability
Adjustable armrests.
Find out more information about our other types of office seating in our office design here.
When considering the placement of your work station during our ergonomic office design service, you might choose to look at ergonomic desks. A specialised desk can ensure that your joints and posture are in a good position at work, reducing muscle fatigue and back problems.
Implementing the following positioning at your work station is recommended by specialists:
The monitor/screen is at arms-length away from your body
Your wrists are straight with your hands at or below elbow level
Your chair is adjusted so that your knees are level with your hips
Your backrest is positioned to support the lower back
You have an adjustable swivel chair
The front of the seat does not press on the back of your knees
There is ample space under your desk for your knees to fit comfortably
A footrest is used to support your feet
A wrist rest is used or the edge of your desk is padded
No items are stored under your desk to stop you from being able to fit your lap comfortably under your desk
At Pure Office Solutions, during ergonomic office design, we recommend an ergonomic desk as it allows you to be positioned in a natural a posture position (feet on the floor in front of you, shoulders relaxed and vertebrae stacked correctly). Our ergonomic desks are height adjustable so each employee can change their seat height according to their needs.
We also provide HiRise ergonomic desks. Our desks allow you to alternate between a standing and seated position to limit sitting for long periods. You can move from a seated to standing working position at the push of a button.
At Pure Office Solutions, we have a variety of ergonomic accessories to further improve your employees quality of life. Purchasing these during your ergonomic office design accessories for your employees will further reduce the risk of 'cumulative trauma disorders' and 'repetitive strain injury'. Below we have included a quick summary of the ergonomic monitor arms that we provide at Pure Office Solutions.
Gas Assisted Monitor Arms
The Gas Assisted monitor offers the perfect balance of contemporary styling and fingertip adjustment. Using the monitor arm, employees can free up desk space and adjust the height of their screen easily. The adjustable features make it simple for employees to achieve the perfect ergonomic position by themselves without much hassle.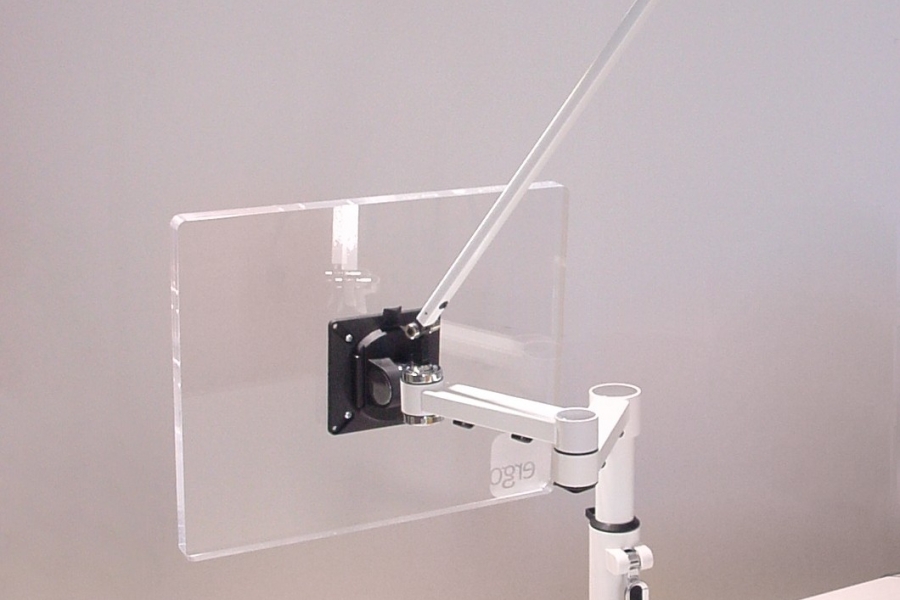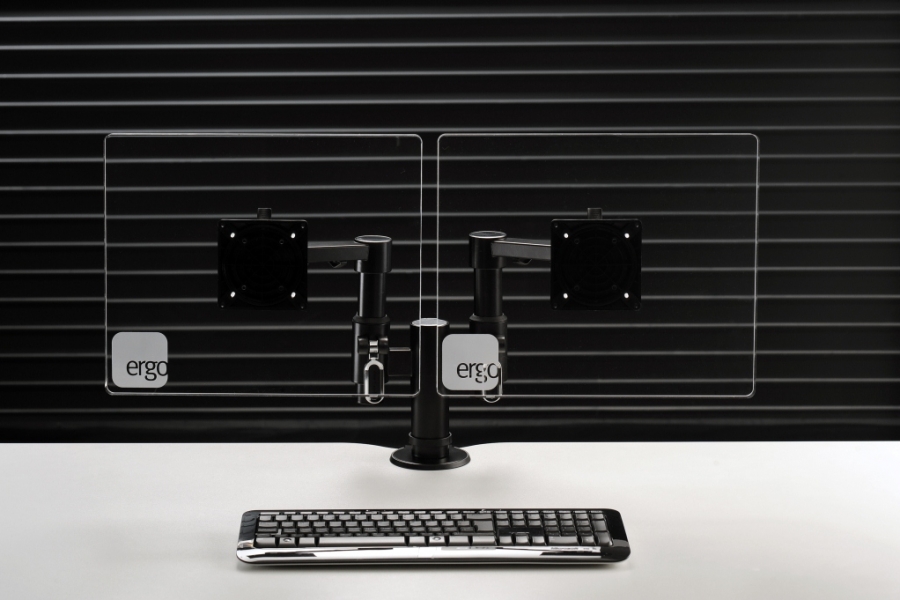 A flexible solution to achieve the perfect ergonomic office design working position. Consisting of a series of interchangeable components, providing the user complete flexibility in adapting the configuration to suit their exact requirements.
Standard monitor arms are re-engineered to meet the proportional balance between the cost of monitors and the monitor arms. They are an affordable yet beneficial form of ergonomic furniture.  Our configurations include single screens through to four screen applications. At Pure Office Solutions, we make sure our products are adaptable to your business needs.
Like what you see?
Drop us a line for an ergonomic office design quote today!
Office Furniture & Seating
Air Conditioning & Heating
Internal Partition Systems